Look at our sweet furry babies who have found their forever homes with a companion kitten! We often remind people who want a single kitten of how important it is for little ones to have a pal. It makes going to a new place so much easier when they are able to make the move with a litter mate or familiar feline friend. We are so glad that these adopters never had to be persuaded that TWO truly are better than ONE!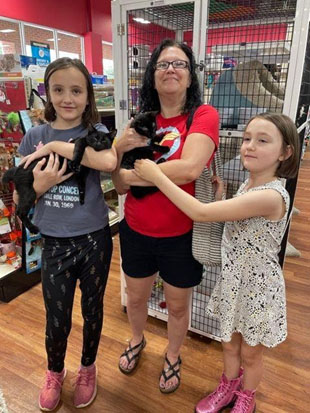 Barrow County AC supported their partners rescue, Bartow County and Kitty Up, by taking the sweet duo shown above in along with a few others. Pippi's Place volunteers were happy to transport Ida and Crouton to Gwinnett. We were even more thrilled to facilitate their adoption just a few days later.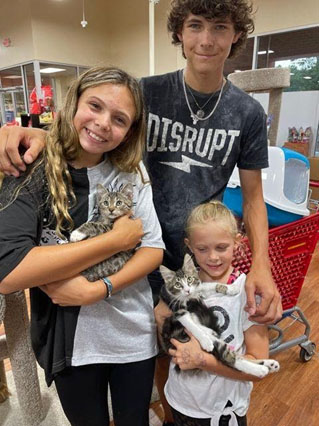 Jipsee was another one of the kittens that was transferred from our rescue partners in Bartow County. Prince was surrendered along with his siblings to Barrow County. One of the Pippi's Place volunteers experienced the joy of fostering sweet Prince. These two may not have grown up together but they will be very happy to be companions in their wonderful home with their forever family!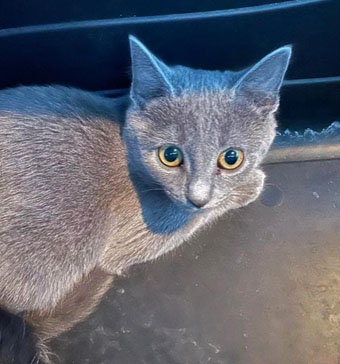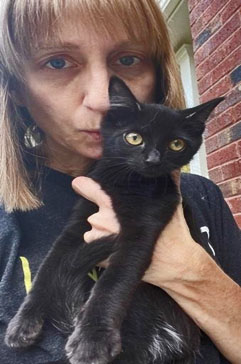 These two beautiful babies were surrendered to Barrow County Animal Control. They received the best of care and were well socialized by the animal control staff. Mila and Lila were so precious that they only stayed in the store-based adoption center for ONE DAY before going home with their forever Mommy. One of our Pippi's Place volunteers enjoyed a few Lila snuggles before transporting them to the Howell Mill location. Congratulations, sweet girls…be happy!