Announcements

Welcome to Pippi's Place
Adoption Open House
Come by our Foster Home Headquarters and meet our available kitties where they are most comfortable. Meeting our cats at our Foster Home HQ is less stressful on the cats and will also let their real purrsonalities shine!
Our Foster Home HQ is open to the public every Saturday and by appointment only on Sundays.
Every Saturday!
1:00PM – 5:00 PM
1290 Kelly Nelson Drive
Lawrenceville, GA 30043
News Flash
Pippi's Place has gone viral on social media thanks to the humorous CatVana ad. But what would CARVANA think about this? Click below and scroll down to find out.
We are compassionate pet lovers who rescue homeless cats, arrange for veterinary care, provide foster homes, and when the animals are ready, place them with loving families. We serve the greater Atlanta area including the communities of Lawrenceville, Dacula, Winder, Auburn, and Snellville Georgia. Pippi's Place volunteers participate in local community events and pet adoption days as described below.
Pippi's Place Pet Rescue is a non-profit, 501(c)(3), volunteer organization. We seek out animals who are homeless due to owner surrender, endangered due to abandonment/neglect/abuse, and those at risk of being euthanized at area shelters. Our goal is to place feline companions in permanent homes following a comprehensive screening process, which includes ensuring a good match between the animal and prospective adopter, as well as educating potential adopters about the responsibilities associated with bringing a cat into their home.
For more information about us see our Grand Opening Announcement, About Us page, and Mission Statement on this website.
2022 Adoption Report
In 2022, Pippi's Place Pet Rescue was able to place 271 cats and kittens in their forever homes. To mark this milestone, we are displaying a collage of the adopted animals at the top of this page. For more details, see the 2022 Adoption Report.
Join Our Email List
The premier issue of our quarterly newsletter has just been sent out to those on our email list. If you didn't receive a copy, sign up below to get the newsletter and occasional additional correspondence to keep you up to date on the activities at Pippi's Place.
A Letter to our Friends
We recently sent this letter to our friends, volunteers, and donors describing the development of Pippi's Place Pet Rescue.
Special Volunteer Opportunities
We need a few key people to help grow our organization and coordinate our activities. If you have these special skills, please consider volunteering. For more information, see our special opportunities page.
Adoption Events
Previously Featured on CatVana
Latest Pets Up for Adoption
We Need Your Help – hidden
Adoption fees do not cover our expenses to provide for the needs of the furry friends in our care. Will you jump on board for the love of animals?
Pippi's Place Pet Rescue is beginning our first monthly donor drive! Our goal is to enlist 50 donors who will generously give a minimum of $10 each month. Your dependable donations will ensure that "the light of love is always on" at Pippi's Place.
News and Events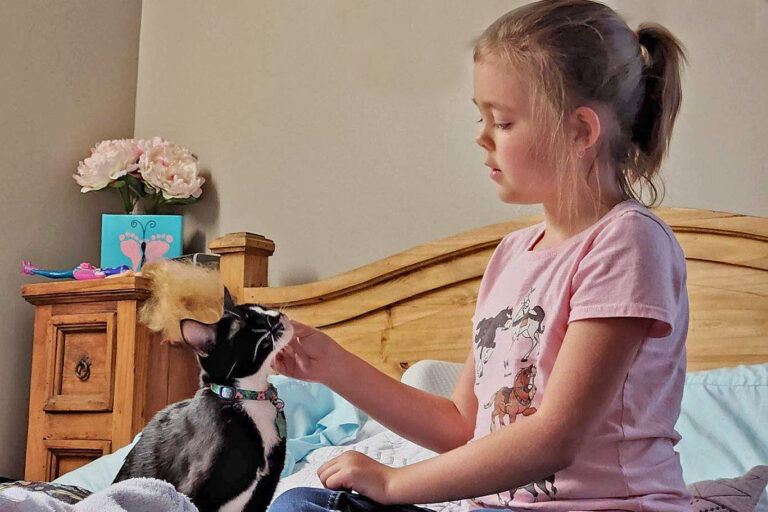 Meet Makayla and Luna, a very special part of our Pippi's Place Family.