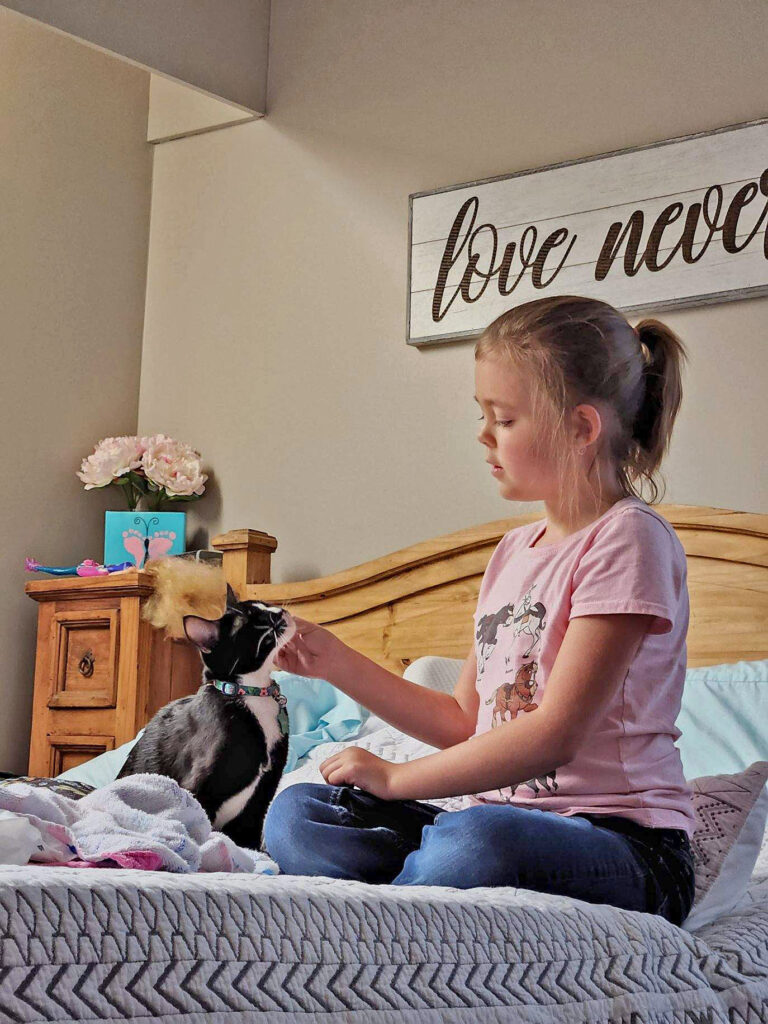 We often see bumper stickers that say "Who rescued who?". We smile and think, "What a cute saying". There is no greater feeling of joy than when that phrase can be genuinely applied to the relationship between a child and her furry companion.
Meet Makayla and Luna, a very special part of our Pippi's Place Family…
Luna and her sister were surrendered after spending the first year of their lives as barn cats. Both were pregnant. Both appeared healthy until tragedy struck shortly after giving birth. Both new mommies became ill and were diagnosed with panleukopenia. The virus is relentless and only the strongest survive. We knew that the girls were traveling down a long and difficult road along with their newborn babies. We pledged to fight alongside them as long as they were willing to cling to life. Luna was the sole survivor despite ongoing hospitalization and intensive supportive care. We felt great sadness after holding so many little souls while they passed. The only choice was to continue to love precious Luna with all of our hearts to help her overcome the loss of her family. It was through loving her that we were reminded of our slogan…"Where the light of love is always on". Our light of love was about to permeate the life of a little girl who needed a friend.
The rest of the story is best told by messages that Brooke, Makayla's mother, sent to Luna's foster mom after Luna found her forever home.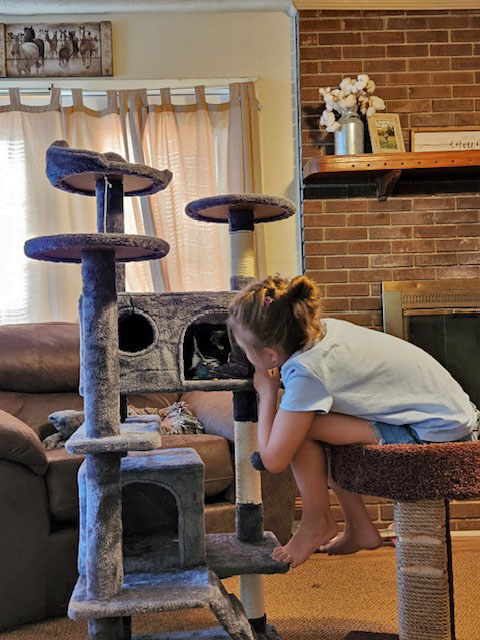 "I know it must be hard, but even saving one unwanted animal is important. We are so in love with her! She is so playful! Then she settles down and is so lovely! She's perfect! Thanks again. I appreciate the work y'all do. I also appreciate you knowing the cats so well and finding the best match for everyone."
"I'm glad they have someone to help them fight! I'm very thankful she had you! With all the loss that surrounded her, you still saved her. She was definitely worth it!"
"Luna is an Angel! Makayla carries her around like a baby and if she leaves the room, Luna cries for her and follows her like a shadow."
"Oh and she gives kisses."
"Luna's first sleepover! She loves the girls and is in the middle of whatever they're doing."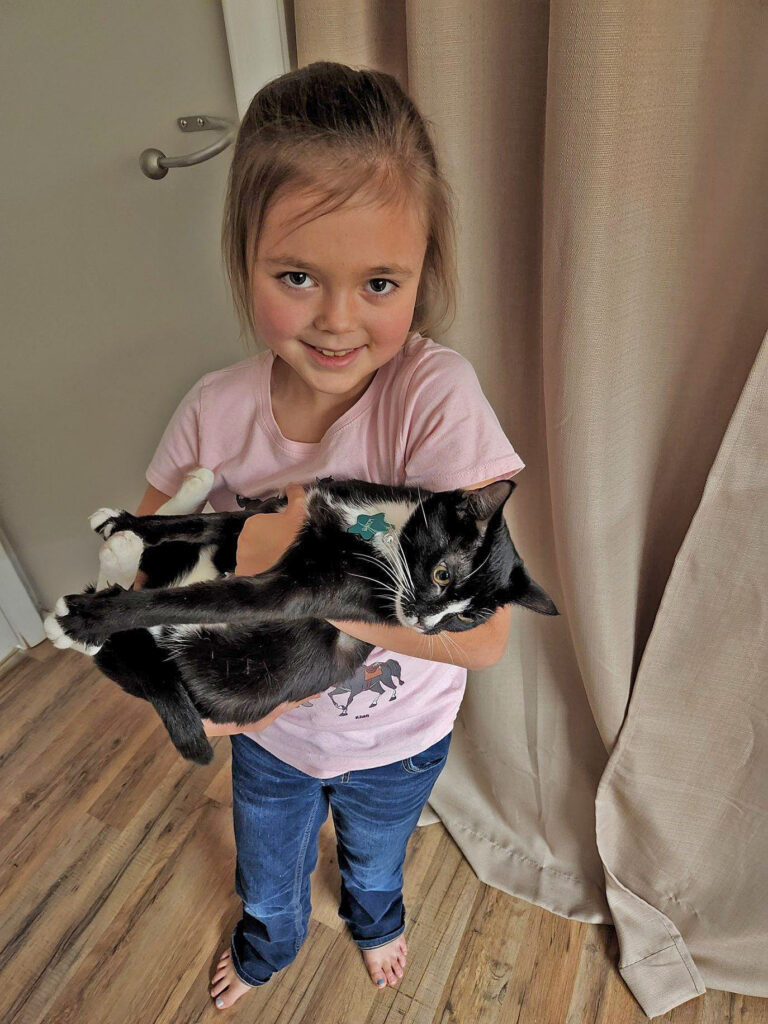 Until Luna, Makayla was having a hard time sleeping in her own bed as she did not want to be alone. Makayla wanted her mother to be constantly present. Love arrived in the form of a furry little friend and Makayla's life was transformed. Luna's purpose? She will ensure her girl's childhood is filled with the light of love.