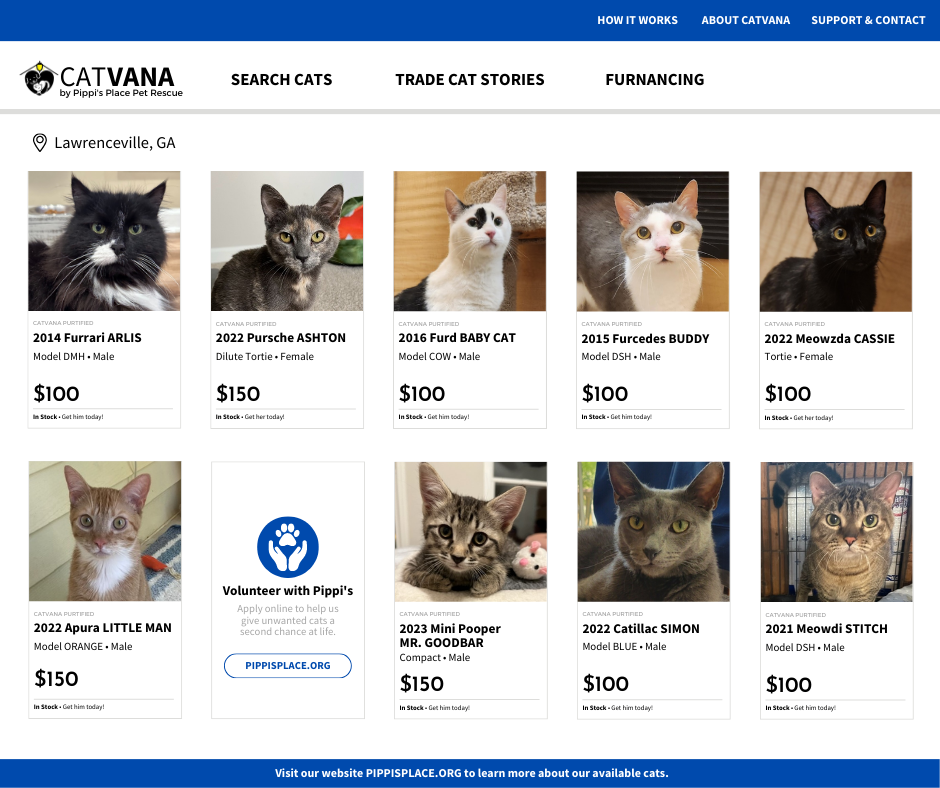 The CatVana Story
What if, just for fun, we were to advertise our cats online like used cars. Kayla, our social media expert, had that inspiration and CatVana was born. She created the mock ad shown above with humorous descriptions of real cats in need of real homes, and distributed it via Facebook, Reddit, Instagram, and Twitter. Of course it went viral. National Public Radio has published all the details and a number of other media outlets have picked up the story as well. A clever idea with beautiful cats is unstoppable.
We are happy to report that Furd Baby Cat and Furcedes Buddy have both been taken home off the "lot"! Our oldest model Furrari Arlis has been reserved, and will be going home soon with a story that will melt your heart.
This is just the beginning of the kitten season and we expect many new models to arrive at our showroom soon. We need your help in caring for these kittens and finding them homes.
Carvana Steps Up To Support Pippi's Place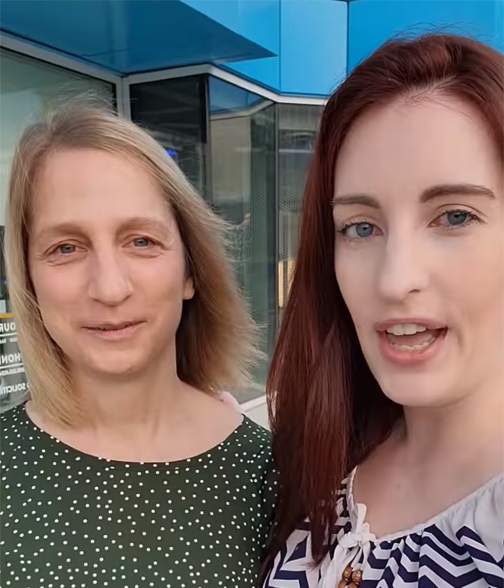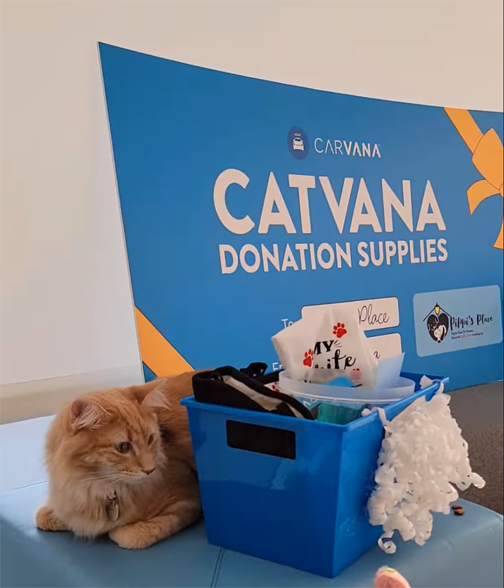 This morning Carvana invited our Director, Vicki, and our social media marketing specialist, Kayla, to their Atlanta Vending Machine to shower Pippi's Place with supplies and a surprise! The only thing that would've made it better is if we had all of our other Pippi's Volunteers with us.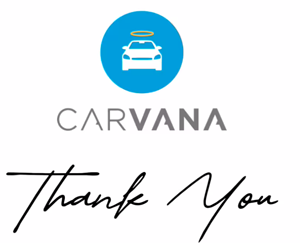 Watch the video to see the surprise.