Suwanee Fest 2021 … what a wonderful inaugural event!
---
We met new friends
Goldie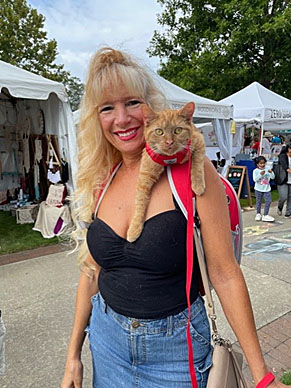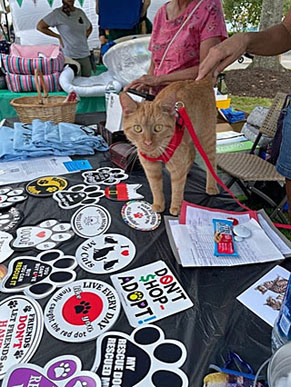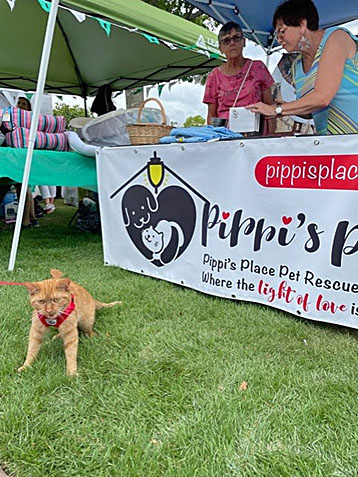 We were graced with the presence of the magnificent Miss Goldie and her mom! Our volunteers were immediately mesmerized by this beautiful feline strutting elegantly beside her beautiful mom on a leash. Goldie eagerly came over to check out our magnets for sale. It was hard to tell which one was her favorite! She placed her little paws on many of them as if to say, "This one, no maybe this one!" We were so very impressed at her wonderful manners. Her mom shared with us that Goldie was a rescue kitty too! She said that Goldie walked over to her car one day when she was running errands. Goldie was covered in fleas and had a few battle wounds from fights with other cats. She put her in the car, took her home, cleaned her up, and gave her lots of love. Goldie's mom will never regret saving her little friend and companion. As the saying goes, "you cannot buy love but you can rescue it"!
Bubble Man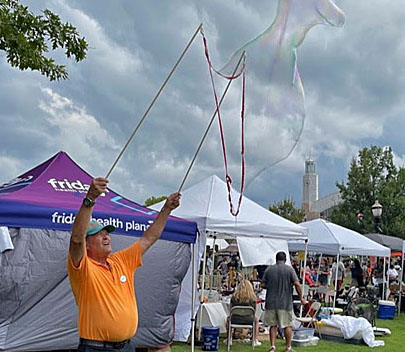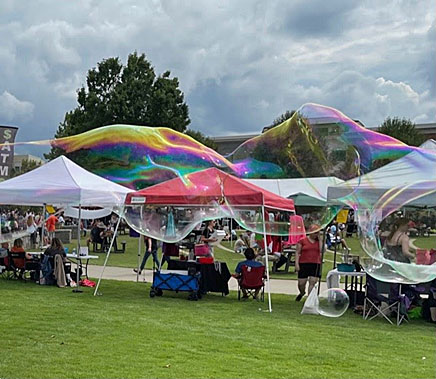 Bubble Man was one of our favorite visitors as well! He and his lovely wife shared a good bit of time with us telling us stories of their rescue dogs and cats. They were overflowing with examples of how their lives had been so richly blessed by their animals. Bubble Man touched our hearts as he explained how he uses his talents to enrich the lives of others. He often visits children in hospitals to cheer them up a bit as they struggle with illness. His beautiful bubbles seem to be magic as he sees their faces glow with delight! Bubble Man and his wife were some of many who generously donated to Pippi's Place during Suwanee Fest through purchases of our baskets and magnets. Thanks for inspiring us, Bubble Man!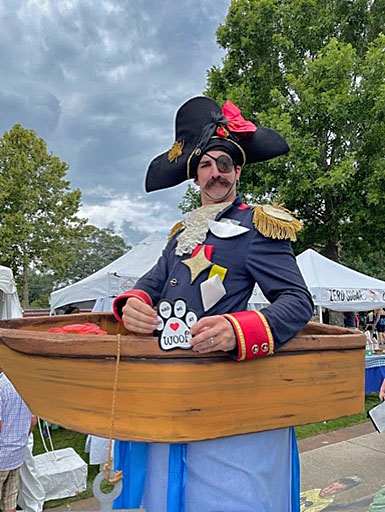 Pirate
What would Suwanee Fest be without a visit from the dashing Pirate? Aye, matey….after all, it was a pirate-themed event! He delighted us with his humor and was thrilled to take a magnet to honor his own canine rescue pal. Thanks for entertaining us, handsome Pirate!
We were blessed by generous donors
Many shared their resources with us to improve the lives of animals. Some purchased magnets or baskets while others simply handed volunteers cash expecting absolutely nothing in return. Approximately $1,000.00 was raised. These financial resources will be utilized to reimburse our partner veterinarian, Happy Tails in Bethlehem, for the cost of medical care for some of our feline friends. We are so deeply grateful to those who demonstrated such kindness.
Our furry friends found homes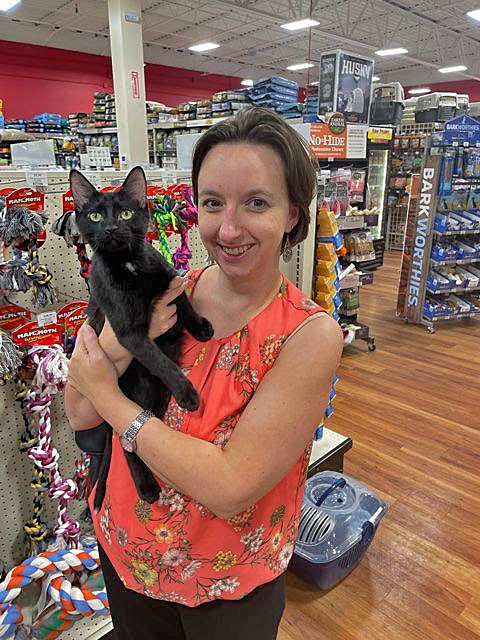 Sweet little Harley found his forever home! The Dickerson family stopped by the booth to check out our easel filled with pictures and bios of available kitties. Mrs. Dickerson was instantly drawn to Harley. They went to visit him after leaving the festival and then completed the online adoption application. The whole family came the next day to welcome their newest family member. We love you, Harley. Have a very happy life little buddy!
Our "adoptable pets" link has been sent to others who inquired about available animals. Fingers crossed more of our furry ones are able to go home soon!