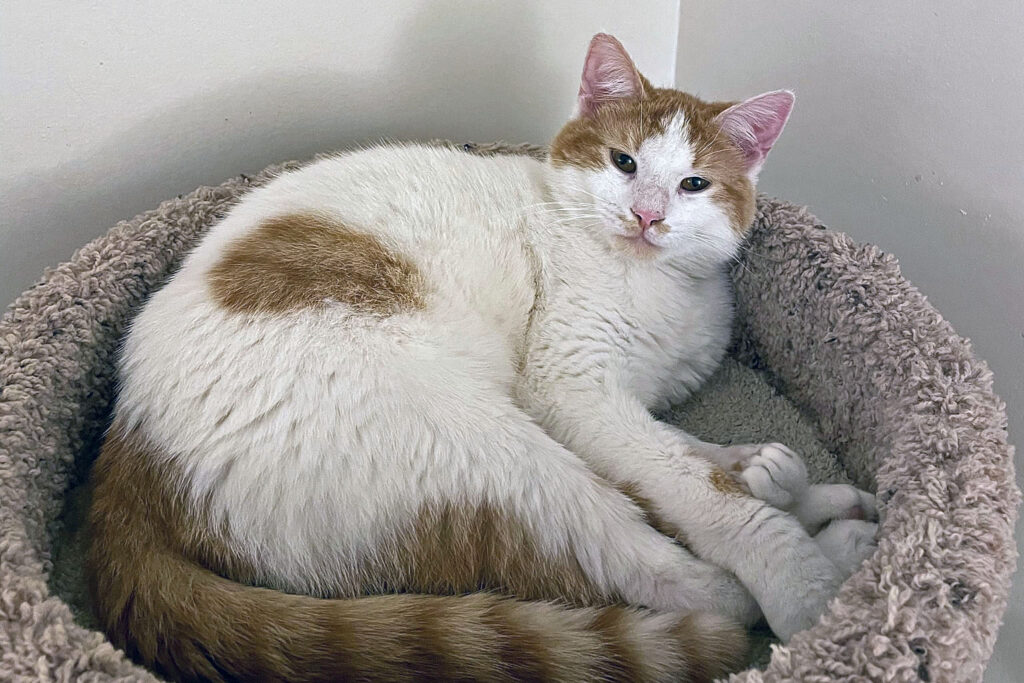 Elio…this guy joined our Pippi's family two days ago. He is about 1-year-old. His person decided she didn't want him anymore so she put him outside and refused to feed him despite the fact that he sat on the patio and cried to come inside. Eventually, a dog ran him up a tree where he was stuck for four days.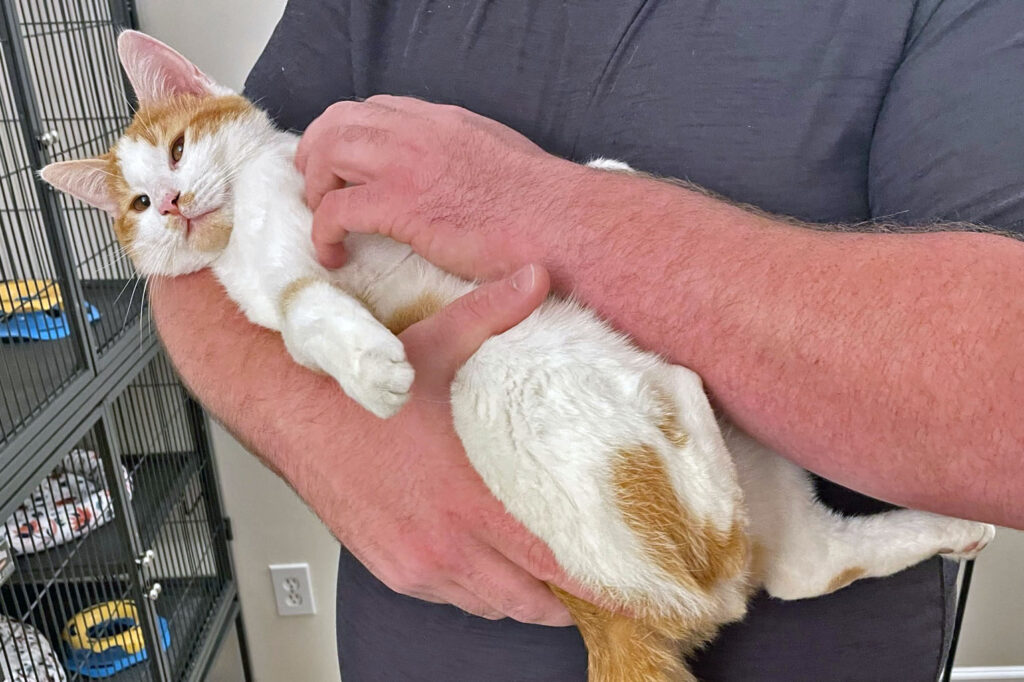 A kind neighbor felt very sorry for him and found a tree service who volunteered to help get him down. He is now safe and sound.
He loves pets and has such an incredible purr.
Elio will be available for adoption soon. Send us an email, we will let you know when he is ready.
Can't adopt? Please consider becoming a monthly donor. Your dependable contribution allows us to purchase needed supplies so that we may foster cats such as Elio long-term until he meets his family.