Because I have a brother, I'll always have a friend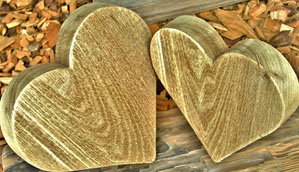 Let me first introduce you to dear, sweet Aslan. I met him when he was confined to a small cage covered in ringworm, suffering from a severe upper respiratory infection, and battling chronic diarrhea. He shared that small space with beautiful Freya who also had the same ailments. I brought them home to foster despite being warned that it would be difficult for them to fully recover. It was challenging but not impossible. I quickly grew to care for both Aslan and Freya very deeply. They never gave up even though they felt so miserable they often did not feel a desire to eat. Despite the neglect they had suffered, each of them were genuinely affectionate, welcoming love from human and feline friends. After months of treatment, both Aslan and Freya fully recovered and were ready to go to their forever homes.
A lovely young woman named Jasmine contacted us to inquire about adoptions.  I shared Aslan's story with her so she decided to "meet" him via a Zoom session.  She was immediately enamored and asked when she could take him home.  Aslan had found his forever mom!  I was delighted to receive updates from Jasmine regarding his adjustment to his new home.  Jasmine's parents often came over just to visit their "grand kitty"! I asked Jasmine to consider adopting a companion for Aslan due to his high level of sociability.  She chose to adopt only Aslan while stating that she would reach out when they were ready.
A few short weeks ago, I was thrilled to receive a message from Jasmine asking for suggestions regarding a companion for Aslan. We arranged a meeting in my home because I just knew I had the perfect companion for our handsome young adult Aslan. Two adult female kitties were available for adoption that seemed like they would be the perfect fit. Jasmine brought Aslan along so that he could "pick" his new sibling. Aslan first met one of the adult kitties that I thought would be a great match. Jasmine and I knew right that they would learn to get along but perhaps that young lady was not "the one".
I suggested introducing Aslan to a kitten just to see how he would react.  It is interesting to note that Jasmine preferred adult cats rather than young kittens.  I  brought the kitten into the room and we instantly knew that Aslan had found his baby brother.  Little Apollo immediately followed Aslan around the room mimicking his every move.  Words were not necessary; Jasmine and I just looked at each other and smiled.  We knew.  Jasmine's little family was complete. She had discovered the joy of NOT ONE, but TWO, precious companions.