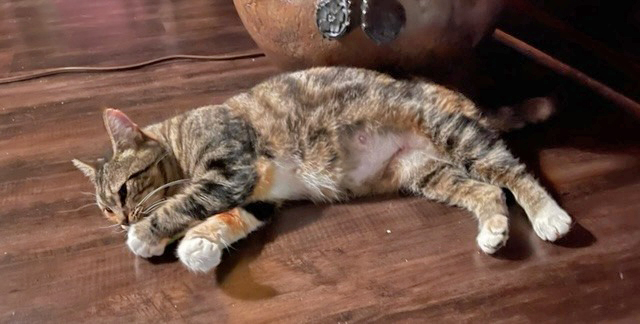 Meet gorgeous Penny! Her coat is the color of a shiny copper penny mixed in with some brown and grey tones. Simply lovely! Penny came from a difficult situation. Her family had become homeless so she was living in a car with them. They loved Penny but knew this was not the life for her so they were grateful to receive assistance from the rescue to find a new home. Penny LOVES her humans! She greets her people at the door and is a faithful companion. This girl really, really likes a good lap to snuggle down in for a long nap. Penny is extremely calm yet still has those little bursts of kitten playfulness. She is perfectly content to entertain herself without the companionship of other felines. However, she does coexist peacefully with other adult cats when everyone is able to maintain some personal space. Penny would prefer to be the queen of the castle and have ALL of the attention…LOL. Come spend some time with this precious girl today. She will be very happy to meet her forever family!
Potential adopters can meet Penny at the Petco in Snellville.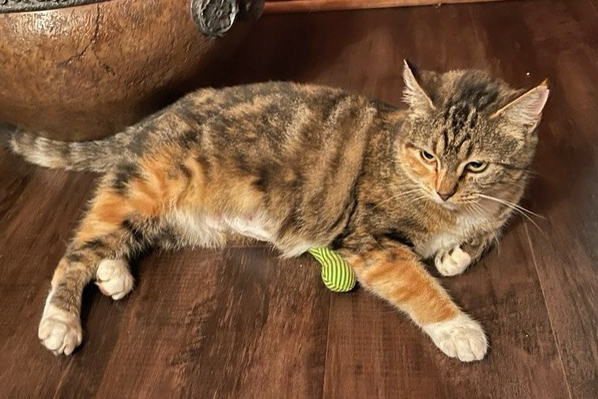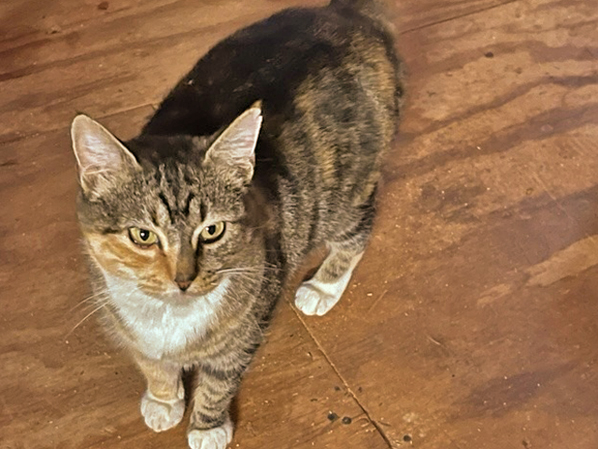 If you are interested in adopting Penny please submit a cat adoption form or feel free to contact us if you have any questions. Adoption fee $75.