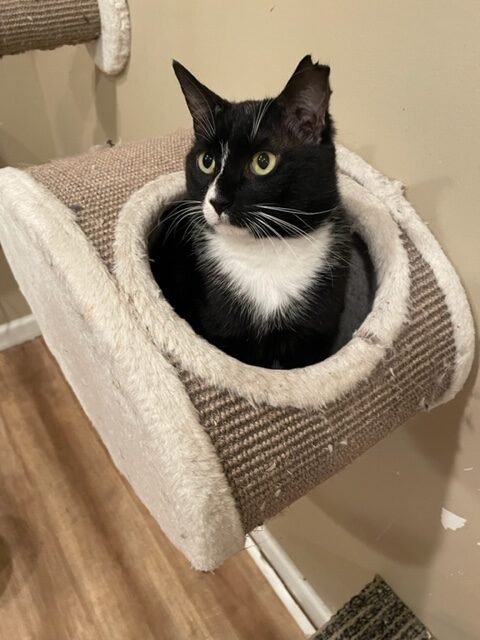 Hi! My name is Max. There are a few things that I would like for you to know about me. The first thing is that I have a "gentle soul". My foster mom always uses the words when she tells people about me. It must be a good thing because she smiles when she says it. I think that she says that about me because I really like all feline friends.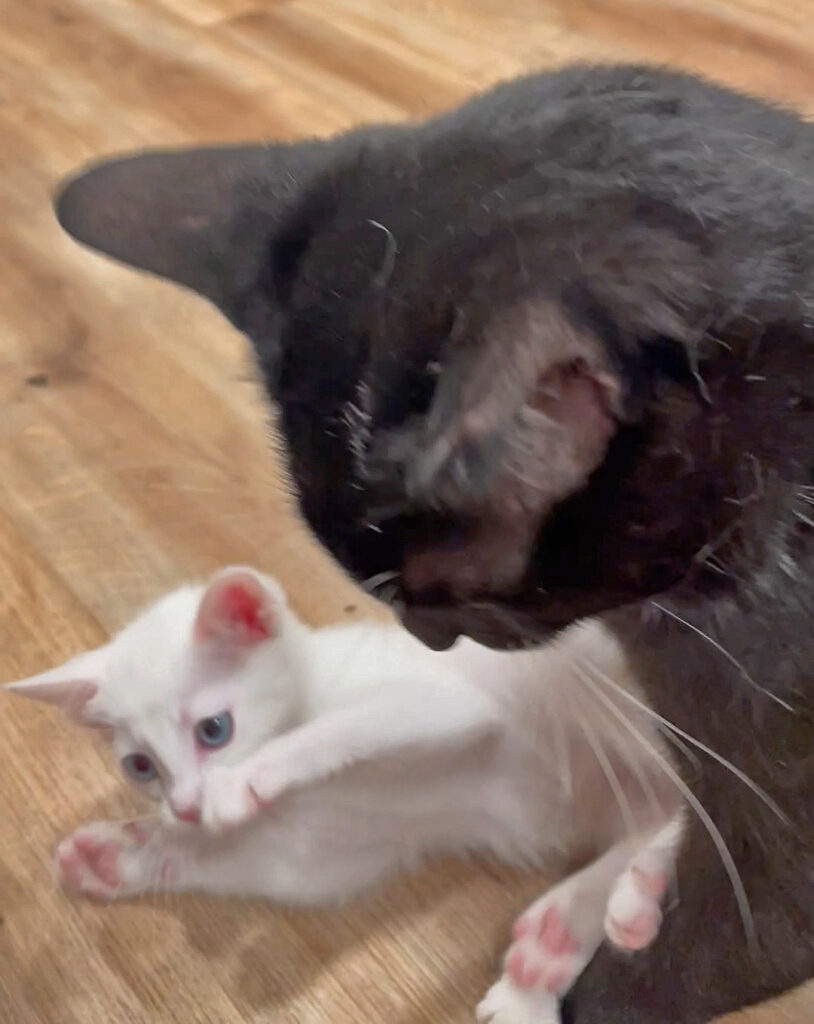 I get along just fine with kitties that are nice, ones that are a little cranky, or ones that are shy like me. I especially love little kittens! The ones who are really scared when the first come to the foster room like to lay beside me or on top of me in my little cubby box on the wall. Maybe we get along so well because I understand them. The world can feel chaotic and intimidating sometimes so I appreciate that they want to hide away until they feel safe. That is what I do too.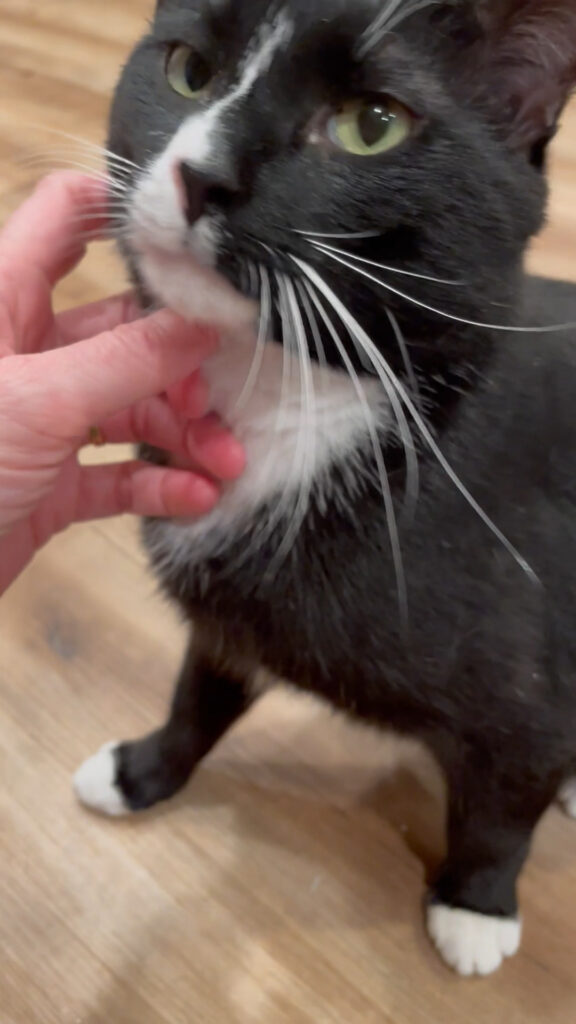 The second thing is that I really enjoy soft scratches under my chin and on the side of my cheeks. My foster mom figured out it was the way to my heart. She just kept walking by and petting me like that while she talked to me softy. Eventually, I realized that foster mom loves us and there is no reason to be scared. Her face got so happy when I jumped out of my box for the first time to walk over and say "hello" at feeding time. I rubbed against her legs and walked around her in circles so that she had to stop and pet me.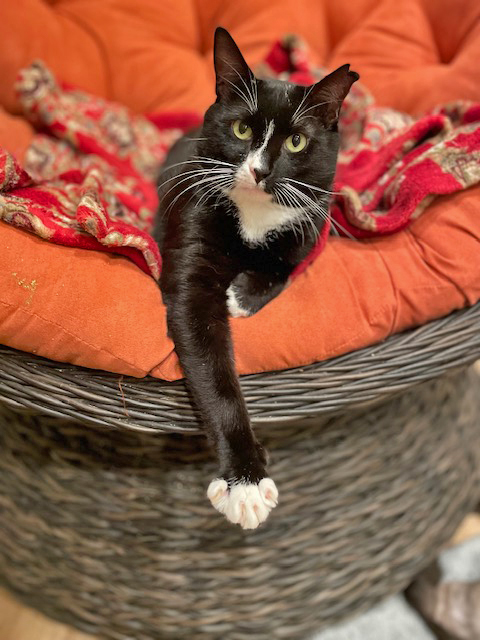 What? Loving pets more important than food?! Yippee…we had reached a milestone! I now stay very close to my foster mom when she is in our foster room and like to jump on her lap if the kittens leave room for me…LOL. The last thing that you need to know about me is that I am ready to come home. It may take me a bit to gain confidence but I will be a wonderful companion if you will just be patient with me. I would love to be a big brother if you have a kitten or would like to adopt one. They are my favorite! I hope to meet my family soon!