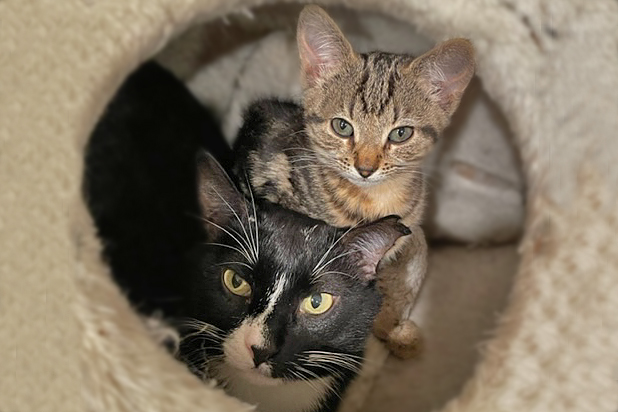 Pippi's Place light of love is on for the kitties needing time to feel confident enough to share their own light.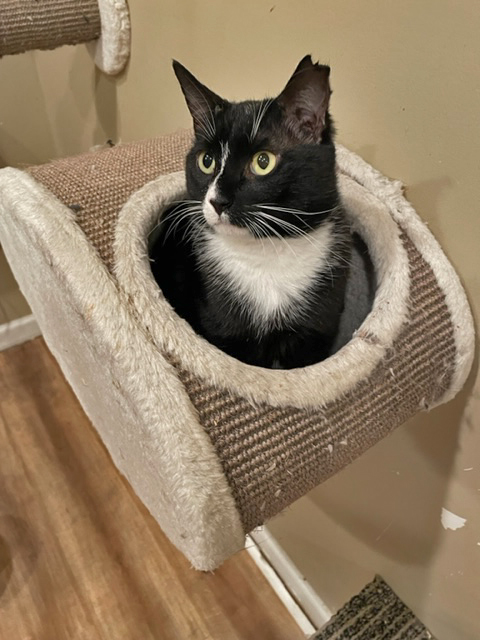 Max is an adult cat who was fending for himself for quite a while until a kind lady took him in and asked Pippi's Place to help. Max takes a bit to learn to trust human companions but is quite affectionate when he does. He is very much worth the wait! What is the incredibly cool thing about Max? He immediately ADORES kittens…no hesitation at all!! In fact, his nickname in his foster mom's cat room is "Uncle Max". The little ones flock to him for cuddles.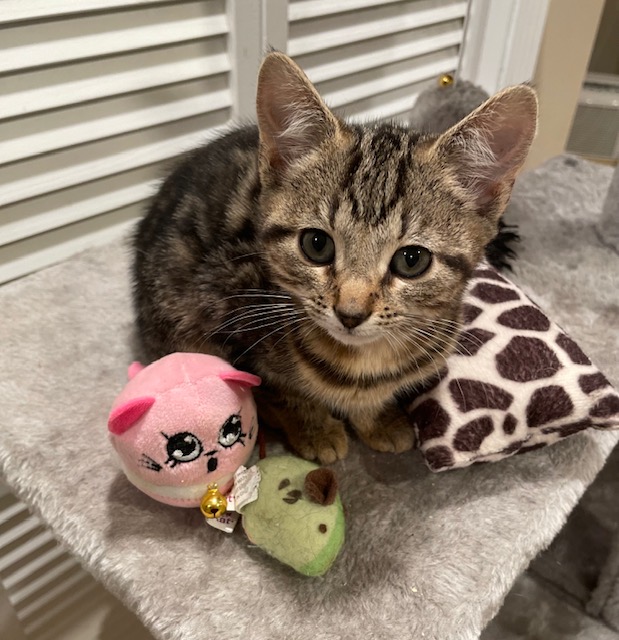 Leia is an incredibly loving little girl who will be ready to go home in a few weeks. Leia enjoys LOTS of attention! Max is a great guy to have around when her humans need to be away or take care of other things. Leia is happy to run to Max to meet her needs and he is glad to oblige. What a great pair! Leia has lots of love to share with everyone while Max settles in to his new place.
Are you their forever family?
Can't adopt? Please consider becoming a monthly donor. Your dependable contribution allows us to purchase needed supplies so that we may foster kitties such as Max long-term until he meets his family.